The Sunday Salon–Thanksgiving Thoughts
It is a snowy Sunday morning here in Utah and Mr. X has just left to return home.  He has quite a bit of preparations to do before Thanksgiving and I am getting excited to have a holiday. I will be heading with my girls to celebrate our first holiday with his family on Tuesday.  There are a bit of nerves involved too.  I am sure all will go well.
I am making my girls an activity kit in case they get bored while we are away.  I don't really know what to expect but I want to set aside some quality time with them anyway. This is the first Thanksgiving I have had with them in 4 years. To
me, Thanksgiving is about family. I don't have any family nearby, so I always let them go with their dad who was born and raised in this town. So this is all kind of new and I have a scavenger hunt and a few crafts in mind. I hope we find time to do at least some of them, but if we don't need them all it means things are going well.
Do you have any special Thanksgiving traditions? What time is your Thanksgiving meal? With my dad's family we always had a Thanksgiving breakfast and a very late Thanksgiving dinner.  It is interesting how much the day can vary from family to family when the general centerpiece stays mostly the same.  Does your family  have any special foods they always serve? I think now that my family is transitioning, I am more curious about these things. I think family traditions make things extra special.  And as the girls are getting older than can be more involved in helping and making the best of it.
Holidays always end up being a catch-22 for me. I usually really want to read and relax but the visiting and festivities take up more time than I expect. I will be away for about 5 days and I think I should be able to get a balance of both.  One book I will definitely be reading is Harry Potter and the Deathly Hallows.  For whatever reason I still haven't read the last book in the Harry Potter series though excluding the first one, I really enjoyed the rest of the series.  I didn't dislike the first Harry Potter, it just didn't hit anything inside of me.  Mr. X desperately wants to go and see the movie and I told him not until I've read the book. Luckily he has it there waiting for me.
Do you get much reading done over the holidays?  Sometimes I resent being an adult. I don't like having to plan things; I don't like being the one in charge.  When I was younger holidays were always about reading time.  I would read until the food was ready or until we had to head somewhere else.  But now I am the one cooking and prepping and there isn't time to read.  I still emotionally connect holidays with reading time and feel a little sad when I don't find time to do it.
Today I am getting some reading done too. I have been struggling finding the time and the inclination to read lately. Unfortunately this seems to be a sort of theme for the year.  I am trying to not feel too bad about this since life changes or at least shifts and we have different focuses at different times.  The irony of it all is that while working hard to motivate kids to read I have some how robbed myself of the privilege.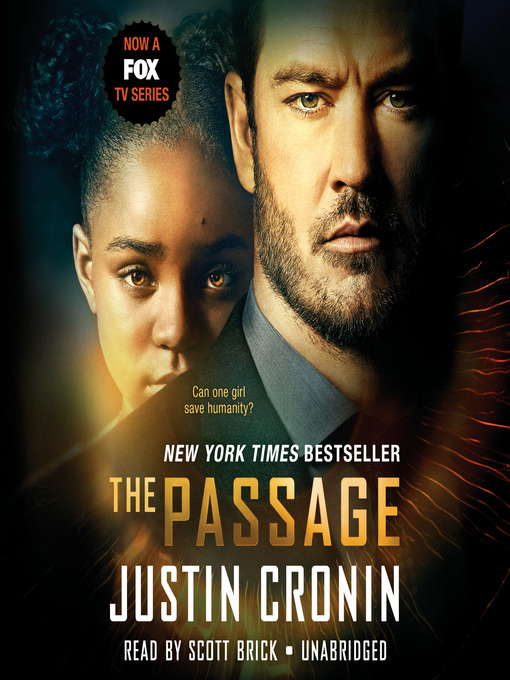 Today I will be listening to the audio of The Passage. I have heard mixed things about it and I feel mixed things about it myself.  Overall I think it was a great audio choice for me.  The book does feel a little bloated and I am a slowish reader anyway. I think I would have felt pretty frustrated if I was trying to read it in paper.
The book does have some unique elements but is a little too vast for my tastes.  It switches perspective a little too much and especially on audio it can be a little difficult to piece together.  That and I am just over 10% done with the book.  I know I would be totally overwhelmed looking at all the pages I had left to read if I had the book here with me.
There are two other books I am switching between in ebook format.  It is interesting because I got more serious about NetGalley and other ebook/egalley options when we got our Nook, but I have yet to read one of my NetGalley selections on the Nook.  Ebooks on the computer are both a blessing and a curse. It can be easier to fit in time to read while you may be doing other things, but it is also incredibly easy to be distracted away from them.  I like to read on my netbook with the lights off before bed.  I disconnect the internet and read a few pages. Last night I read about 50 pages
of Cryer's Cross by Lisa McMann before bed and then when I was done I just close the netbook.  It works really well for me, though I have heard a lot of people complain about reading on backlight screens.  I figure I do enough of it for blogs, twitter, and chatting, for some books I don't mind either.  I will be reading more of Cryer's Cross today.  I want to try and get half way through before the weekend is over.  I am really enjoying the book so far.  Has anyone else read it?
I was a huge fan of the book Wake, but I didn't feel like Fade showed any growth in writing or character.  I was really disappointed in it. I still want to read Gone though I am not racing out to buy it.
Considering all that I was honestly a little apprehensive about Cryer's Cross.  I didn't have to be though.  It surprised me with how much I like the details of the character and the inclusion of the  quirky little moments we have almost every day that make life ours.  I have no clue where the story is going and I am really enjoy that aspec t of the book.
Finally I hope to make some more progress in The Hole in the Wall.  I am reading this book incredibly slowly for as much as I am enjoying it. I don't know if it is the book's fault or my fault that I can't seem to return my attention to the book.  When I am reading it I feel fully engaged, but there is nothing really drawing me back in when I stop to do something else.   Not yet at least.  It is odd because there is nothing turning me off about the book. I like so many of elements, characters, and themes.  I guess that means it is me after all.  My goal is to get this book finished by midnight the day after Thanksgiving.  Do you think I can do it?