The Sunday Salon
Today has been a day to dabble. A few words here, a paragraph there. My mind can't stay in one place, but it is enjoying every encounter.

First I would like to start by saying "It was a dark and stormy night."
Do you know what that is?


It is the first line in A Wrinkle in Time
. (Have you read it?) I am rereading this classic young adult fantasy book. I remember so little about it I decided it deserved a second look.
Back to the night. You know, the one that was stormy and dark. It has become a cliche in American writing. Wikipedia informed me that the line is actually an allusion to "the opening words in Edward George Bulwer-Lytton's 1830 novel Paul Clifford." Did you know that? There is whole page dedicated to the pop culture references of said first line.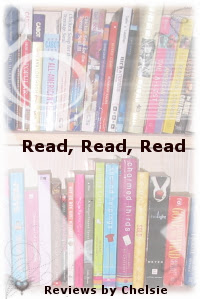 Second, my friend Chelsie (not to be confused with Chelsea),
is having a
contest. It is a really fun one so you better go and check it out. You can win your choice of some fabulous books. But really I hope you don't. Cause then I won't be getting the books. But you better not refrain from entering out of some false sense of honor for me, because I sure as heck wouldn't return the favor!

Thirdly, since Thursday I have been giving my writing books a little more love. All the Booking Through Thursday posts inspired me to bring all my writing books to one place and take a look at a few of them. Chelsea and I did a writing exercise I created from Writing fiction: A guide to narrative craft
. This is a supremely awesome writing text book that is no longer in print. It is kind of sad actually. The exercises we did is called "Conflict, Crisis, and Resolution" and is a way to brainstorm story ideas.
The other book I started flipping though was The Writer's Handbook 2001
. I bought this on a whim for 25 cents thinking it wouldn't be of much use to me. But then I flipped through it today and IT IS SO AMAZING! It is collection of essays and other great stuff about writing. This too is only a the used market, but pick it up if you see a copy. There are also newer versions, but I don't know which one is the most current.

I hope every mother out there is having a fabulous day. My kids didn't get the memo!

Did you spend some brief time with something today but it still impacted you a lot? Tell me about it...