Even though I have only read some of her short stories and
poems, Margaret Atwood quickly made it onto my list of favorite writer's. Her short stories "Wilderness Tips" and another short story from the same collection whispered into my heart. It was easy to see why they are both so widely anthologized. I enjoyed these stories so much I quickly went to the store and bought every one of her novels I could find.
But then I came across a problem. I was worried that if I read one of her novels I wouldn't like her writing as much and the purity of the connect I felt with her stories and writing would be severed.
When I decided to take on the well read book challenge I quickly selected Cat's Eye to read. A lot of people chose it to read for their year of reading dangerously. This alone was peaking my interest. The fear was still in me, the worry that I wouldn't LOVE it.
It ended up that I read The Handmaid's Tale first. This is great because I loved it. And it abolished all my worry. But when I started Cat's Eye the other day I realized how much I would have disliked it and been disappointed if I read it first. It is a good book, and I like it, but I am pretty confident in saying that if you want to read one of her books you probably shouldn't start with this one. It has a really unique style. An odd, but strong detailed oriented voice. It can be off putting and it can be beautiful.
Cat's Eye is the story of a painter reflecting on her childhood life. It is centered in Toronto and is included as one of the 5 books in the Toronto canon. The title comes from the main character's childhood when she used to play marbles with her brother. She keeps the prized marble in her red purse and in her later life it becomes a motif in her paintings.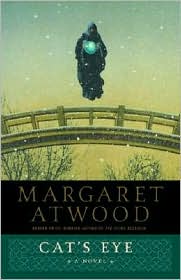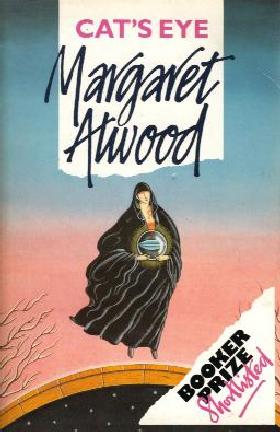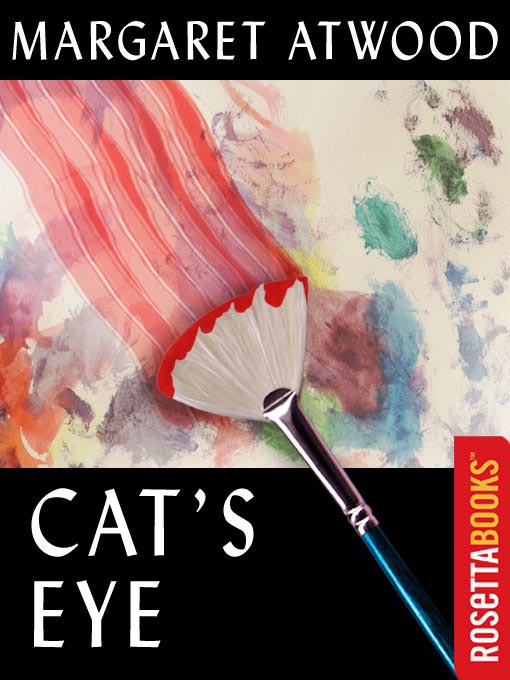 Judging a book by it's cover. Which of these covers do you like the best? Have you seen an alternate version you like the best? My copy is a variation on the first cover shown. It seems to be the most readily available but in slightly different variations. If you notice the third image it in similar in composition. I am not far enough along in the book to know if this is a piece of art work that is described in the book. But the similarities between those two covers lead me to believe so. If you have read the book, which cover is the best representation? If you haven't read the book, which cover makes you most interested in doing so?